Apple's App Store today reached 10 billion downloads since its inception in 2008, and along with the milestone comes the end of the company's promotion. The winner of the promotion, who is yet to be announced, will be awarded a $10,000 iTunes Store gift card.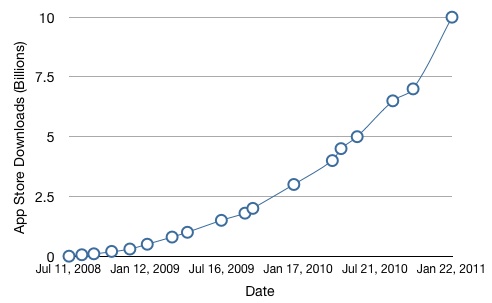 App Store download growth since launch
The App Store took only a little over two and a half years to reach the ten-billion milestone, while Apple's iTunes Store took almost seven years from its 2003 launch to
hit the same milestone
for music downloads.
Courtesy:http://www.macrumors.com/iphone/